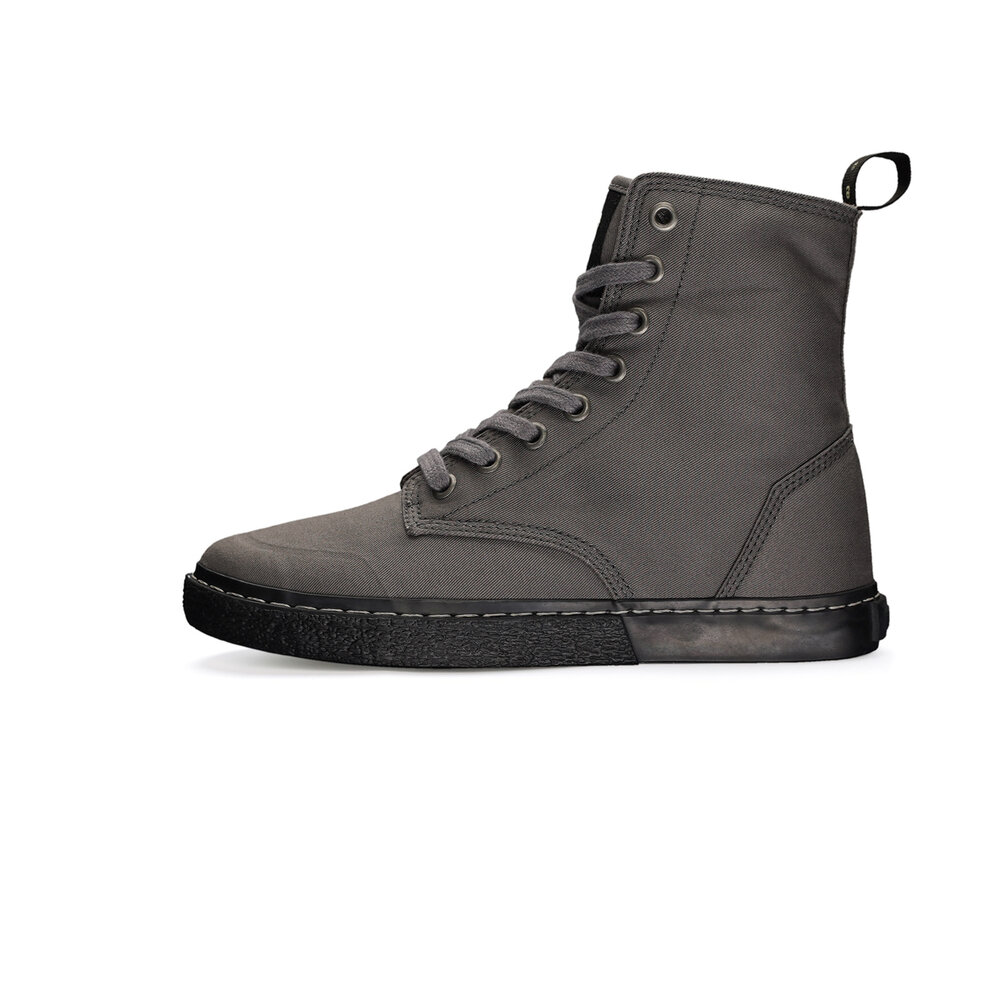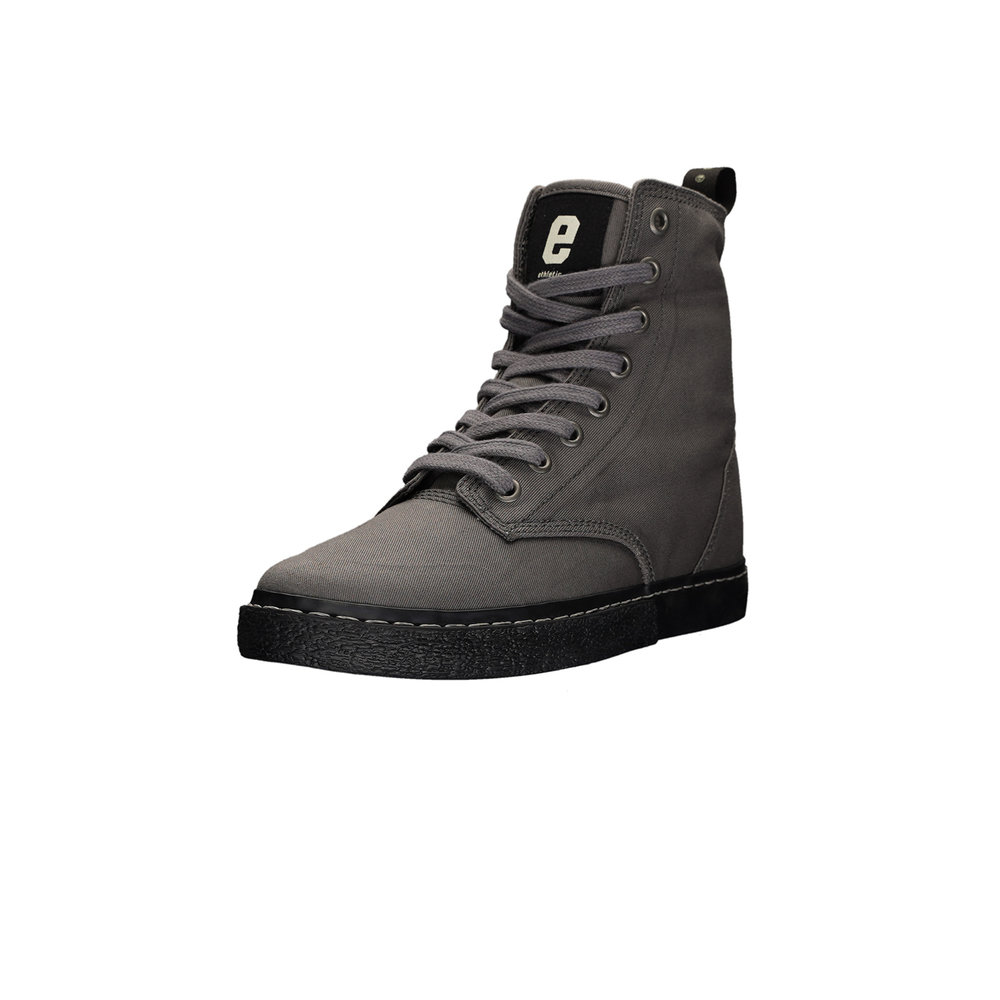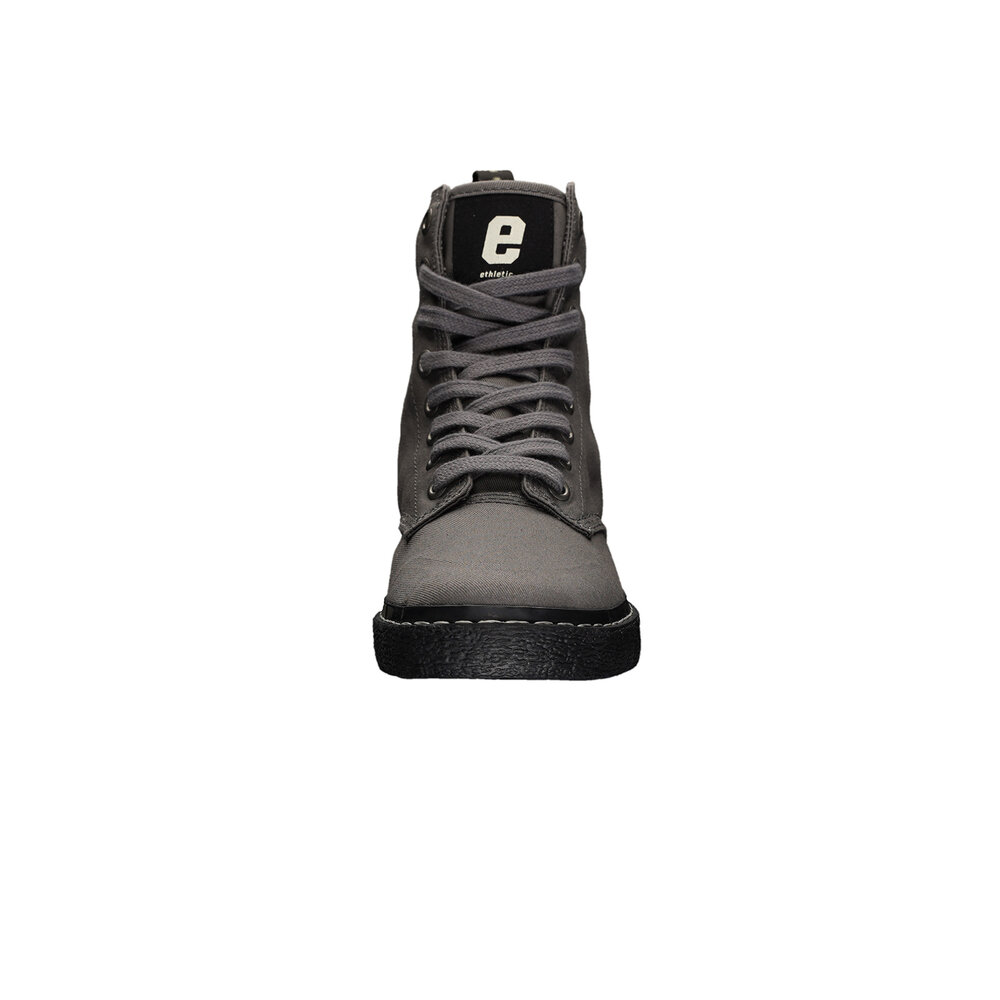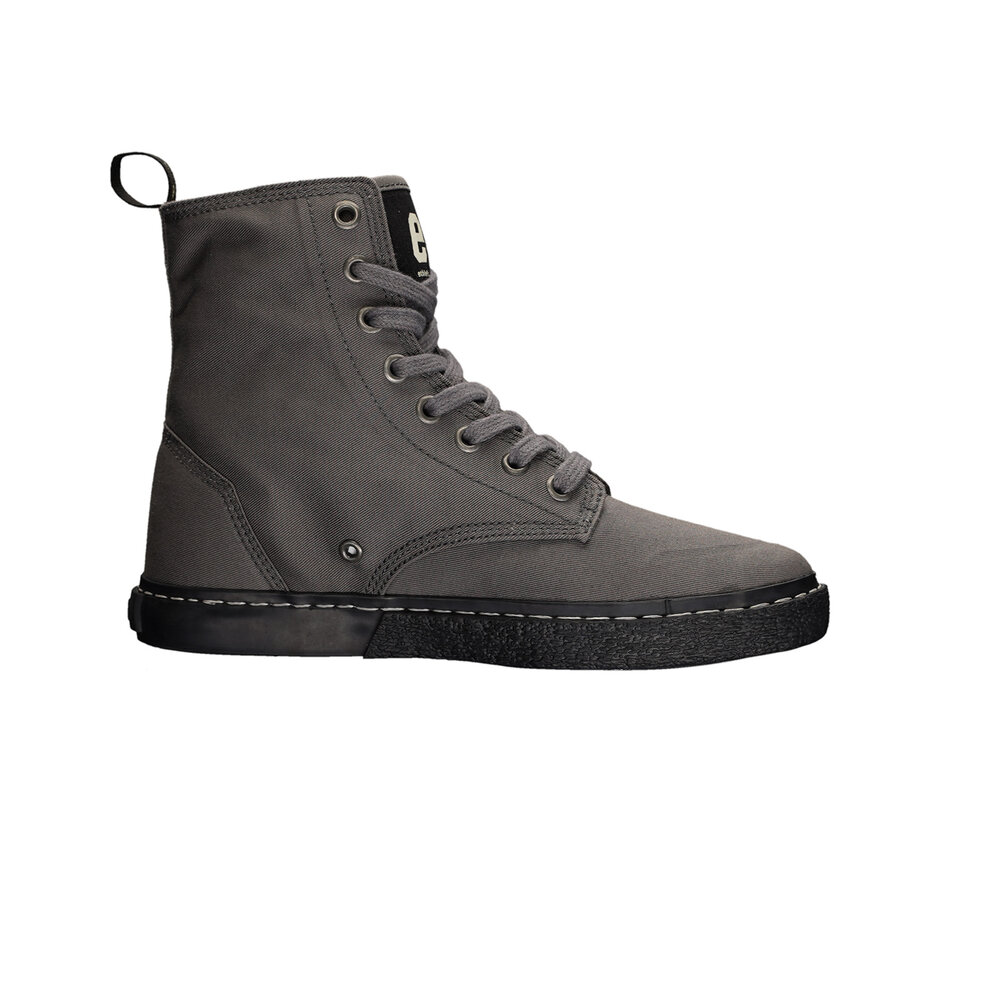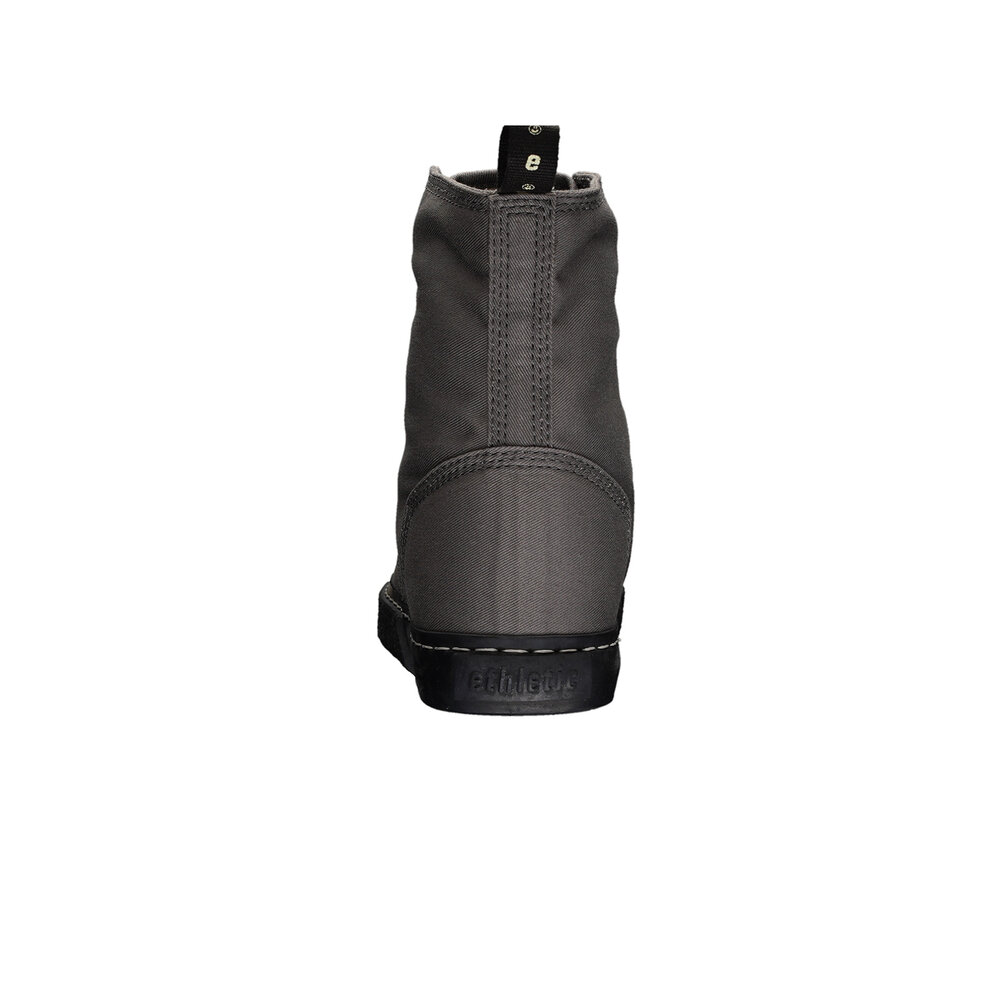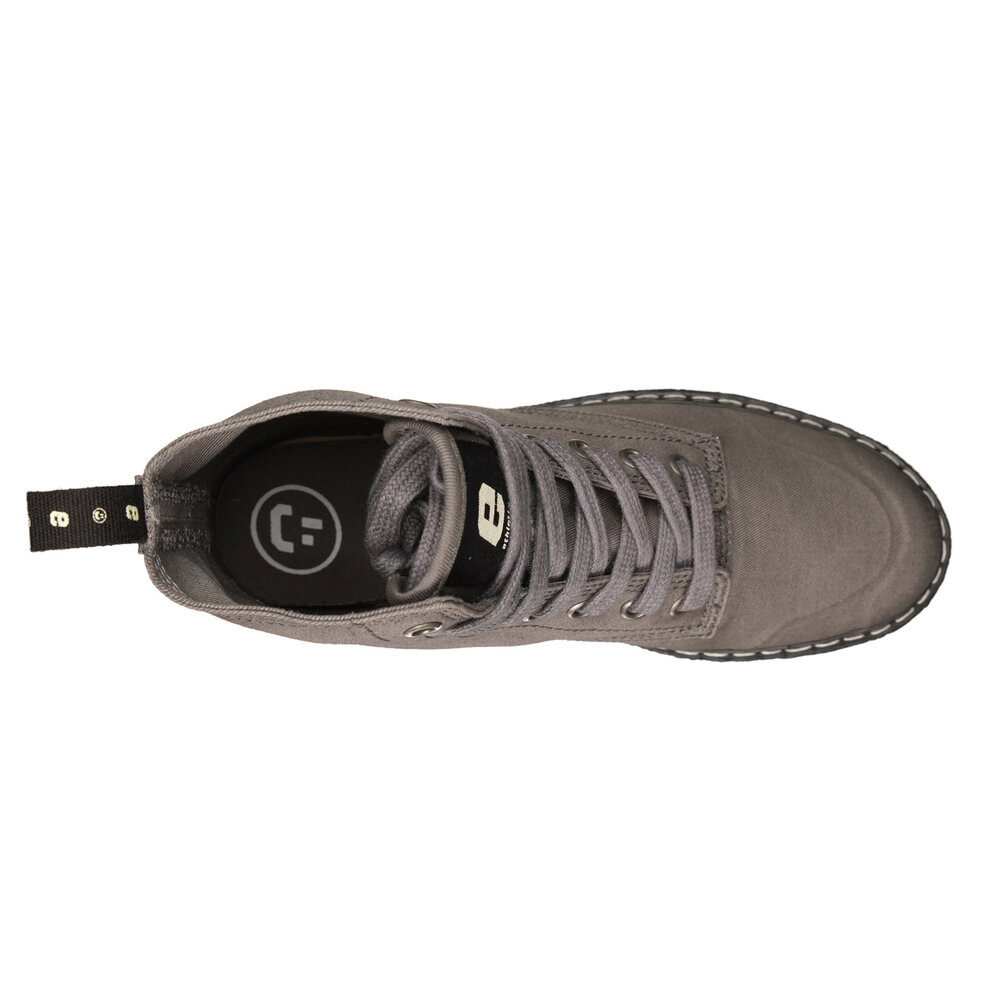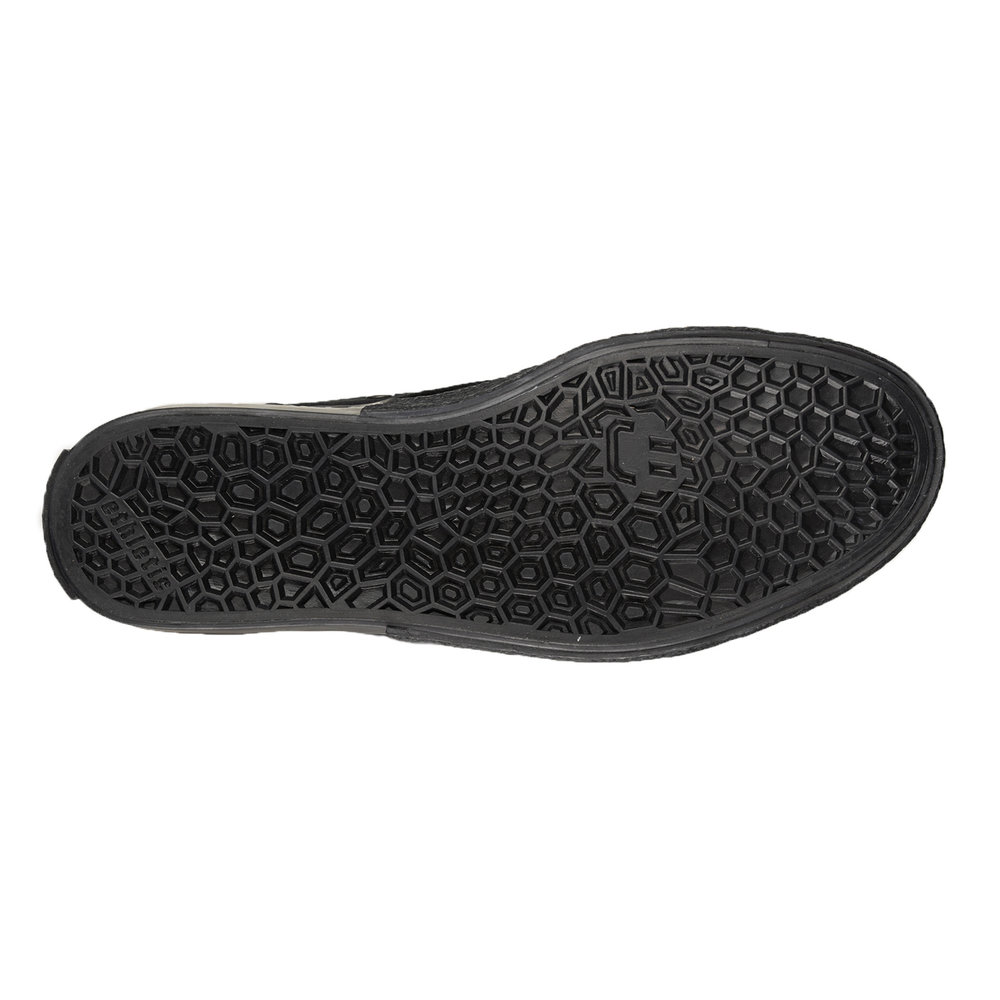 Excl. tax*
excl. Shipping costs
Can't stop, won't stop – Brec! Our new canvas boot stands out with a working-class vibe that's equal parts subtle and confident to bring a smile to every step. And as amazing as Brec looks, it's also incredibly comfortable. This low-boot (half-boot??? Unsicher wegen Terminologie hier!) reaches far above the ankle and features a removable insole and an extra layer of coconut fibers in the footbed for a natural antibacterial effect. Our Brec is unstoppable in the two classic colors Jet Black und Pewter Grey, and in deep red True Blood and lush Camping Green.
The Case is made of Fairtrade-certified organic fairly traded canvas twill cotton from small farmers. The sole is made of natural FSC-certified rubber from sustainably farmed plantations in Sri Lanka. Fair-made in Pakistan. Ethletic products are made solely from resources of certified Fairtrade or FSC supply chains. The governing Fairtrade body ensures that premiums are received by participating producers and manufacturers every step of the way. Ethletic also actively supports own Fairtrade projects in the local communities where our production facilities are located. Ethletic products are made using only sustainable resources. While the Fairtrade system ensures that producers and manufacturers receive their fair share today, sustainability means that these agricultural areas maintain their economic potential for generations to come. Ethletic pays an additional premium to the official welfare society run by the employees of our production facilities of one US dollar for each pair of shoes sold. They manage this money independently, primarily for health care, pensions or in supporting local education. Some 2% of the retail price is paid to FLO-CERT, the inspection and certification body for Fairtrade. It monitors the standards governing the production, buying and selling of Fairtrade products and has the power to issue the Fairtrade seal where deemed appropriate.
** Except USA and Switzerland.
To the shipping cost overview.